Sienna X
Regular price
£8.99
Sale price
£8.99
Unit price
per
SAVE
Sold out
Share
PRE WAX POWDER - POST TAN ANTI-RUB - ANTI-CHAFFING DRY MIST - DEODORANT
An incredibly versatile, rosemary oil based, dry mist that cools, protects, dries in seconds
This 4-in-1 Dry Mist is designed for both salon and home use. Enriched With Essential Rosemary Oil For Sensitive Skin. Cooling Dry Powder Spray.
Easy to use aerosol for an even and quick applicationLeaves skin feeling silky smooth - to add a touch of luxury to your treatment or your skin
This vegan formula is made with natural active ingredients, FREE of Parabens, Artificial Fragrance/Colours, GMO, PEGs, SLS, Petroleum and Mineral Oils
View full details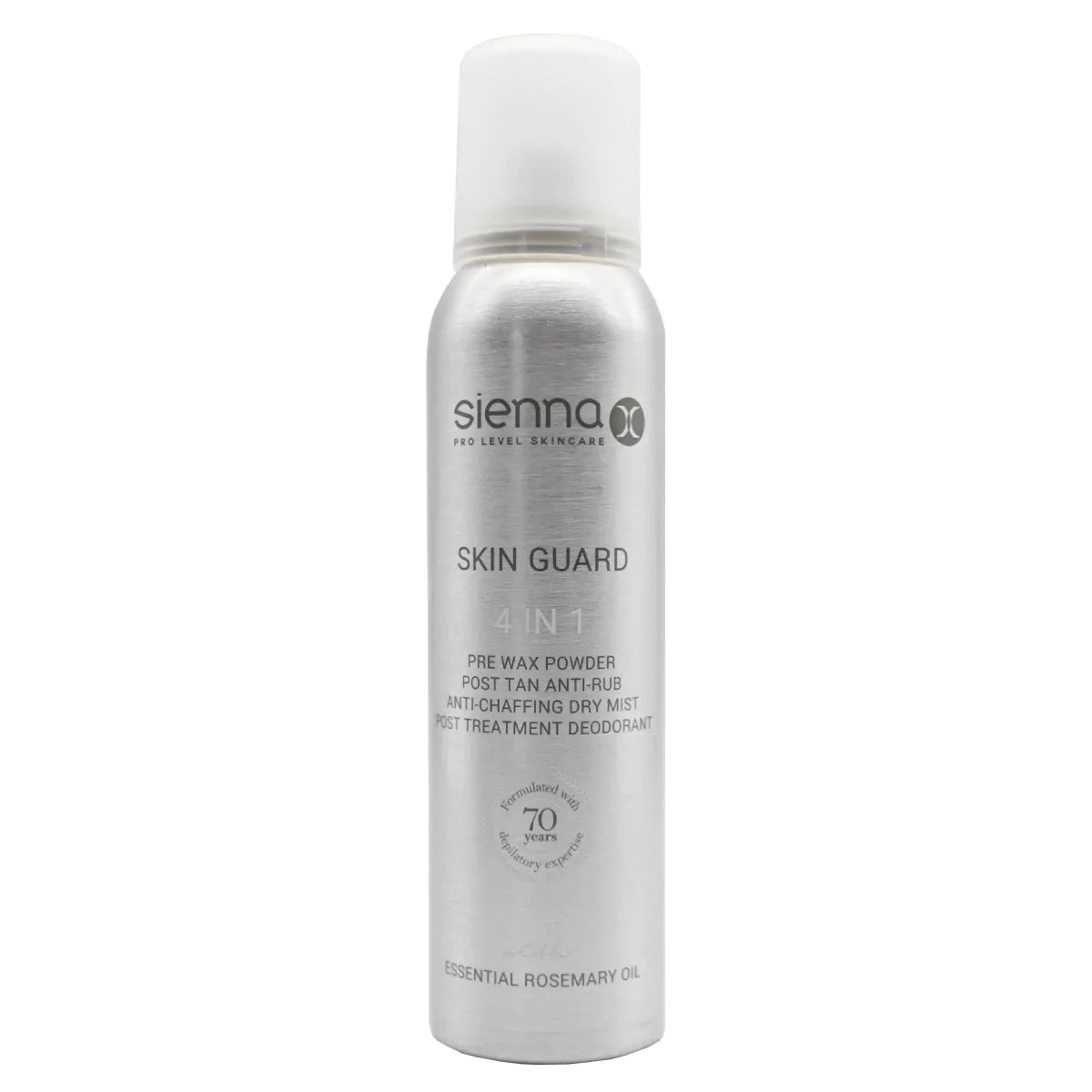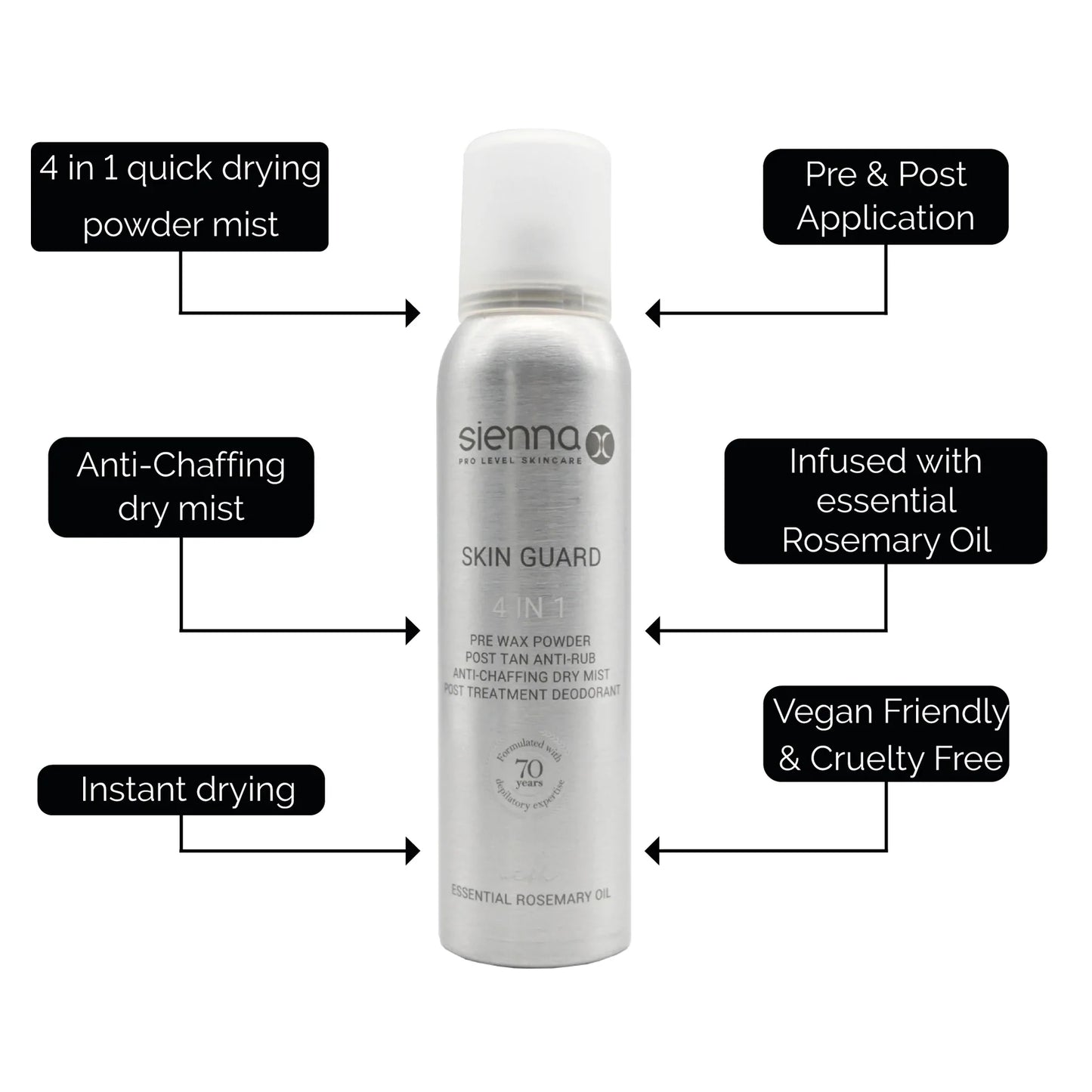 Important information about Sienna X Skin Guard 4 in 1 - 150ml
Application Instructions

PRE WAX POWDER to prepare the wax treatment area before both warm and hot waxing. Use as an alternative to the Sienna X Soothing Oil, this spray will create a fine layer for a cooling, calming wax experience. Ideal for all clients especially first timers, for warm days etc

POST TAN ANTI-RUB to add protection in rub areas, under the chest area, arms, tops of legs, down the back on hot days.

ANTI-CHAFFING DRY MIST adds a fine layer of powder protection to prevent and reduce skin areas that rub.

Or

DEODERANT to leave skin feeling cool and refreshed, you'll love the fresh fragrance.